About the Patriot Baptist Church of New Mexico. We believe that God knows no race other than the "Human Race". Therefore we welcome all God's people. We are casual and unpretentious, yet ask members and visitors to dress conservatively. We use the King James Bible at PBC. … [More...]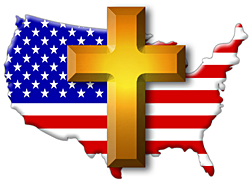 We are a home church ministry
that is dedicated to evangelism, and the preaching and teaching of God's Word. Home churches are not a new concept. Many of the churches in the Book of Acts were home based, largely as a result of persecution (sound familiar?). Even a casual glance at the news media outlets reveals that Christianity is under attack by anti-religion special interest groups bent on the destruction of God's church.


Small groups
prosper closer relationships and pastoral support.
Homes are not places of public access, making disruption more difficult for outside special interest groups.
Families of small churches grow closer and are more responsive in times of need.

Since services of Patriot Baptist Church are held in the pastor's home
, service attendance is by invitation only. Please call and speak to pastor for an invitation and directions.